Canada's Largest Custom Shop Now Shipping to the UK
welcome customers from the uk! toggle to gbp in the menu above to see current gbp pricing!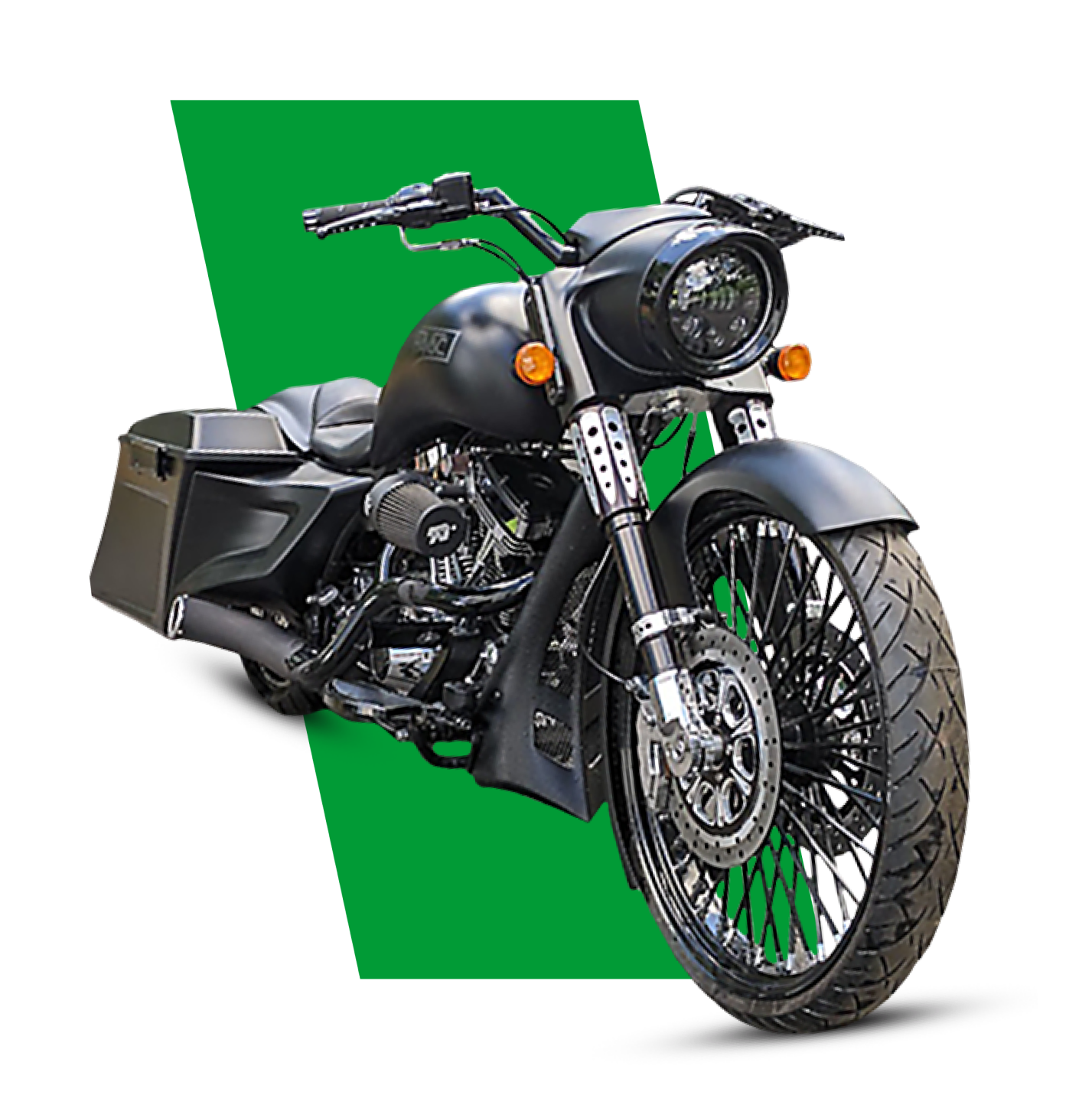 Flat rate shipping to the uk.
Wheels and kits for your harley davidson motorcycle
Some credit card companies may still charge you a foreign purchase fee, which we connot control. If in doubt, please check with your bank. Thank you.
We do not charge VAT when you purchase, but you may have to pay VAT when you receive your order.
We are the place for Fat Spoke wheels
We manufacture our own billet aluminum wheels
Complete packages available with tires mounted & balanced
Havoc Motorcycles wheels are proudly Canadian-made from aircraft-grade 6061T6 forged billet aluminum, CNC precision cut, and either powder-coated to a silky smooth finish, or polished to a mirror shine. Because we're Canadian, our pricing is second to none! Currently in stock: bolt-on fitments for Softails and Touring models 2000-present.
WHEEL PACKAGES WITH
Floating ROTORS
Choose from the popular Complete 21" Front Wheel Package for Touring and Softail models,
Or Chose a Complete Front and Rear Package for your bike
WE ARE THE PLACE FOR
FAT SPOKE WHEELS
FAT SPOKE WHEEL PACKAGES
FOR SOFTAIL AND TOURING MODELS
ALL TOURING (2009-PRESENT)
Complete Touring Package w/ Cush-Drive Rear Wheel. $2,999 with Free Shipping
FAT TIRE KITS FOR HARLEY TOURING MODELS
Kits in 18 x 5.5 and 21 x 5.5 Wheels.
Includes Wheel, Rotors, Fender, and Upper Fork Covers
WANT MORE?
WE ARE ALSO A DEALER FOR
THESE GREAT BRANDS
LOOKING FOR COMPLETE FAT FRONT TIRE KITS?